Entertainment is becoming the in-thing for many, especially families. Bespoke built home theatre rooms are the perfect way to get the best type of entertainment and get relaxed. Long gone are the days when people used to go to discos and have fun or to the stadiums to watch football. Technology has brought entertainment to people's homes, and with the best home theatre system, you can have amazing movies in the comfort of your home.
Have you been considering buying a home theater? There are many types of home theatres and technology, and they vary in many ways. In this article we shall a quick look at multi-channel home theatres. These sound systems can handle multiple audio channels with great sound effects that leave you excited as you watch your favorite movie and favorite music.
How Many Speakers?
Any modern home theatre boasts at least five speakers. They include the left, right, center, and surround speakers. However, you have the option of adding a bass subwoofer to boost the quality of your sound. The number of speakers you add depends on your space and budget.
​
The Main Types of Home Theatre Setups
Different kinds of theatre systems are classified by digits which are separated by a decimal point.
The first digit represents the number of satellite units (aka speakers) and the reproduction of each unit is done on a single speaker. Mostly, these are the speakers that can support a frequency of between 100 Hz to 22 kHz. The second digit represents the Low-Frequency Effect… a subwoofer.
Here is a breakdown of the typical home theatre systems we see or install.
2.0 Home Theatre
This type of multi-channel home theatre system features two sound channels on the left and right which you can place beside your television. An amplifier or receiver powers these two speakers. In case the system has wireless connectivity, it will not need a receiver to amplify it.
Also, with 2.0 stereo systems you can usually connect them with several mobile devices, TV or DVD etc. But they don't support subwoofers. This is a great way to start the pathway to a larger system, and it will still give your TV or mobile device an improved and clear sound.
⇒ Hint – if you are thinking of expanding this later and adding more speakers, then think about the two speakers you have brought and ensure they will work for your plans.
2.1 Home Theatre
This home theatre setup builds on the previous one, and adds a subwoofer. Subs are perfect for providing bass and a deeper sound. It is the best way to get simple, affordable, and excellent content from your tablet, TV, or movies.
The system has a downside because it doesn't have surround speakers. This hinders you from getting an experience of an inclusive sound. However, if your home is not highly cluttered, you will get to enjoy a great step up in sound as you relax during your day off.
⇒ Hint – subwoofers aren't directional speakers, so can be placed in a position in the room that suits the aesthetics. But you need to be careful of the sound wave and ensure the seating position is in the wave and not out of it.
5.1 Home Theatre
This is the entry level surround sound system. It is the most common configuration we install and sell and can be brought a singles or as packages.
It features five speakers and a subwoofer. The right and left speakers are responsible for providing a sense of direction and any action taking place on the screen and the centre speaker is for music vocals and movie dialogue. The other two speakers are placed to the sides (thus called surrounds) of the room and produce the unique sound effects that "come from around you"
The subwoofer is responsible for the reproduction of the lower frequencies. When combined with the five speakers and the subwoofer, you will have an irresistible all-around sound to match your TV or projector.
⇒ Hint – the easiest way to set these speakers is that the front  left & right are setup at an angle of 30 degrees from the centre speaker. This will make the sound more balanced. The other two speakers should be placed at an angle of 90 degrees from the centre speaker and slightly behind your ear-line.
6.1 Channel Surround Sound System
This is the advanced type of 5.1, and its setup is the same as the 5.1 system. However, instead of five speakers, it has six. When arranging, there will be three speakers on the front. The extra speaker will be adjacent to the rear center. This multi-channel sound system has excellent imaging of sound and is accurately positioned thanks to the extra Speaker. Also, it has more defined moving sound effects that is more precise than the 5.1 system sound.
⇒ Hint – think about the new rear speaker and where it needs to be placed. Ideally it will either an on or in-wall speaker, positioned with the tweeter at ear-height.
7.1 Home Theatre
The 7.1 channels are the upgraded version of the 6.1 system through an additional speaker. In your arrangement, you will have three speakers on the front, followed by the two surround speakers and the two rear channels, plus the subwoofer. Since the two surround speakers can't reproduce the rear and surround sound, there is an alternative. The rear speakers enable the reproduction of these two sounds by giving an overall and full sound. You can be sure to have the best entertainment experience with the 7.1 multi-channel home theatre system.
In addition, the 7.1 systems feature THX processing which ensures the sound is more authentic. However, you might experience challenges when wiring the system, but you can't compare the effort with the kind of sound that will fill your home. You might have your neighbors joining you for the entertainment.
⇒ Hint – think about your seating position in the room, then look to base the speakers off that placement.
10.2 Multichannel Sound System
This is where the future of the multi-channel home theatre system lies. Featuring the incorporation of THX, this system is two times better than the 5.1 version. There are twelve speakers in this system, with five of them being on the front. With this system, you can be sure to be running home after work to start streaming the latest series of Peeky Blinders.
⇒ Hint – speaker positioning it really important including a good amplifier that can do a detailed room calibration, plus some acoustic panels will really enhance the sound.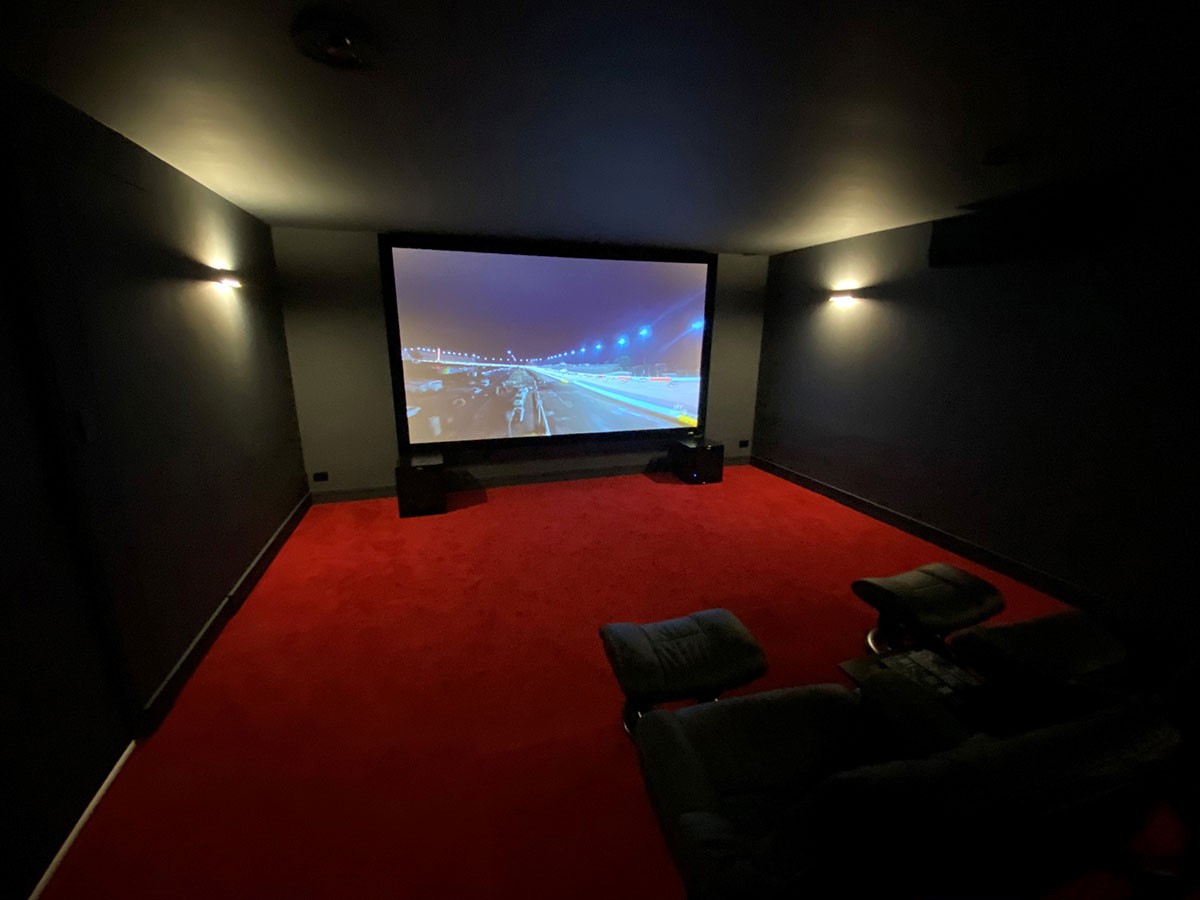 Sound Formats in Multi-Channel Home Theatre's
There are many formats and "names" to understand when it comes to "surround sound" multi-speaker rooms.
Dolby Digital – Dolby Digital is a format of the multi-channel system that is responsible for high quality and authentic sound. The Dolby corporation develops this audio sound format which is also known as Audio-Corde-3. The format gives a 5.1 system sound experience, and it's best when it comes to creating Blue-ray movies and DVDs. Also, it has some units of play stations and video games in it.
Dolby Surround – This format of multi-channel home theater system was introduced in 1982 and handled hi-fi and stereo audio. The Dolby surround format has a decoder that helps recreate a Dolby multi-channel sound system with four channels.
Dolby Prologic 11 X – Dolby Prologic format is used to expand the 5.1 system to either 10.2, 7.1 or 6.1 sound systems, and it has a listening mode for movies, games modes, and music. This format offers a deep and rich sound effect compared to the typical home theatre systems. You can decode it with play stations, HVD, DVD, BRD, and HDTV.
Dolby Digital EX – This is the kind of format that comes with a more realistic sound experience whenever you switch on your system. It is an upgrade of the Dolby digital format and boasts an additional multi-channel sound unit. This surround sound format can support the channel playback of the 7.1,6.1, and 5.1 systems. Additionally, it is compatible with a DVD, PlayStation, blue ray, DTV broadcasts, and HVD.
Choosing A Home Theatre Setup To Suit Your Home
As mentioned earlier, home theaters come in different types and sizes. Choosing a good one can be a little tricky, especially if it's your first time and trying to understand all the "language & technology".
It would be best if you had an idea of selecting a system that will suit your needs and give value to your money. Here are some buying tips for a home theatre setup in your home.
Installation & The Room
Where you intend to have your home theatre space is a crucial factor because it determines the size and features of the system. Measuring the size of your room is the best way to know the type of home theatre to pick. Also, the size of your room will guide you in buying the system. If your room is small, then you have no business buying a massive multi-channel home theater system. Remember, some speakers are designed to hide in the walls and ceilings, so you need to blend the room factor with your preference. The best thing is to hit google and find some concepts you like and then come and talk to us with the room measurements. Then we can see what is practical.
Number of Speakers
As earlier mentioned, there are different types of multi-channel home theatre systems and they vary in the number of speakers they have. Tthis depends on the dimensions of your house or room. To be on the safe side, you can contact the a specialist for clarity or even invite them to your home to see your room and make a suggestion. However, the typical multi-channel home theatre we usually start with is the 5.1.
Television or Projector / Screen
Without a good television (read big) or a projector / screen setup, there is no need to buy a home theatre. However, if you have one, you can proceed to find a home theatre system that will be compatible with your TV. The latest systems feature the 4K HDR system and are smart TVs with many applications (such as Netflix / NEON / etc). They boast several connectivity options, and you can use them with gadgets that will be introduced in the future. The consideration for you here is whether a TV or a projector / screen works better for the room. In a multi-use room usually we use a TV, but if its a dedicated home theatre room then a projector and a big screen always wins.
Reviews and Recommendations
It is always said that word of mouth is an excellent form of advertisement. This is why you need to read reviews from people who systems. Another tip is by getting manuals from different brands and products. The manuals will highlight the features and prices of every system. With such details, you can compare and pick the one that suits your needs and budget.
Ease of set up (esp if you are doing it yourself)
As much as home theatre installation is part of the buying process, it would be best to consider the ease of setup. This is because, at some point, you might need to change its position. Therefore, you must be taken through an installation demo to ensure that you won't be stranded if you want to change the position. Here you have two options for installation, do it yourself or engage the team at Rapallo to do the work for you.
The Advantages & Disadvantages of a Home Theatre At Home
Home theatre is a package of several benefits. If you are wondering why you should buy one, here is what you stand to gain.
ADVANTAGES
Increased Home Appeal – This is a unique benefit of a home theatre. Besides having a great entertainment experience, home theatres increase the appeal of a home when you are re-selling it. Especially if you have a dedicated rooom with a premium system of multi-channel home theatre. The latest raft of COVID lockdowns have increased the interest in these systems in peoples homes.
You Can Tailor It to Your Specifications – You have the freedom to design a home theatre to suit your specifications and your homes aesthetics. This way, you can make movies, and concerts to be only viewable to your family with increased privacy whenever you need it. The other fun part is detailing the room, the furniture and the lighting.
A Sporting Event Experience – Having a home theatre presents you with an opportunity to enjoy sports on a hole new level with friends over for the big game. The big screen and authentic sound system gives you a stadium feel without the long queues for the toilet or the food vendors. You will feel like you are part and parcel of the game. 
Makes You a Better Host – Having some time to sit down and watch a series on Netflix is refreshing. However, it is more refreshing when your friends come to your home and are treated to a trending movie in your bespoke theatre room. This will leave them with lasting memories, and they will want to be hosted by you time and again. We have a client that does just that in his room. He invites friends over for classic movies nights in his dedicated theatre room.
DISADVANTAGES (if you call them that)
Loud Sound – Multi-channel home theaters have loud sounds. This can affect your ears and that of your loved ones if it is not controlled. The leading cause of this is poor set-up of the room, lack of acoustic panels or pre-setup planning.
Distractions –  This happens if there are different people in the room. Chances are, not everyone will be interested in watching a movie. Some will want to chat on their phones or play board games silently. However, this might not be possible if the system is on. They will be distracted, and that might cause some disagreements.
Time Consuming Installation – Installing a home theatre room is not a walk in the park. You will be required to plan well because it is time-consuming. The wiring is hectic because you must ensure the wires are appropriately fixed and hidden. This requires some level of expertise which you might not have.
Price – Home theatres can be expensive, especially if you go for modern and advanced systems. They are a significant investment, and you will be required to plan and budget.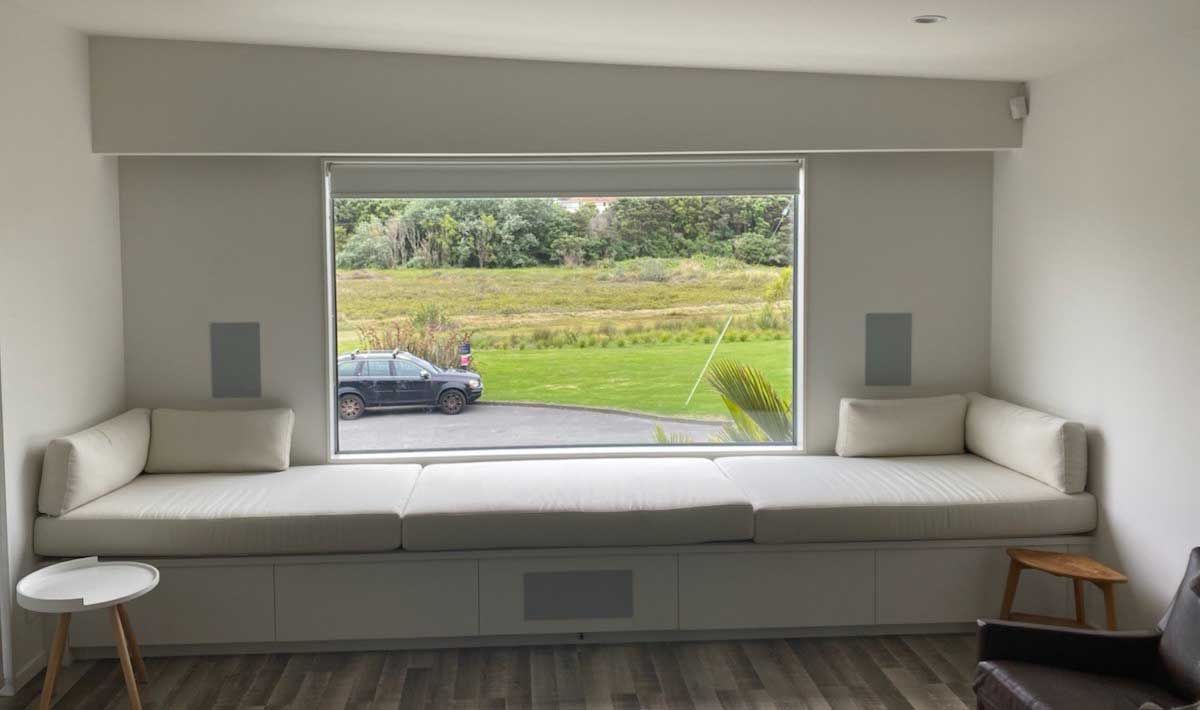 Conclusion – Just Do It!
Home theatre rooms are taking over the entertainment world by storm, esp. now with the COVID lockdowns and peoples increased interest in entertainment at home. Streaming services have increased to the level where a good session of episodes in 4k is now a reality… as long as the home owners internet connection is a good one (and that's another long story). The dedicated home theatre rooms will enhance quality family and friend moments through watching movies or playing game, plus they also increase the value of your home. 
But… balancing all that exciting is buying or installing a home theatre room can be costly. It will also take you time to install, and if you opt for professional help then that will increase your budget. 
Our advice is just jump right in, If done properly they are an amazing asset to have in your home. We have seen a 200% increase in interest over the past 24mths.
​At Roon's core is a digitally enhanced music library that can be consolidated from a wide variety of sources including your existing iTunes library, USB/PC storage, hard drives, Tidal, Spotify & Qobuz library, it takes metadata from the web and turns it into the...
read more