Product Description
Details
Arcam rPlay for High Quality Music Streaming
The Arcam rSeries products are all about getting the best sound from any digital device. These products can be used with any audio system and are a brilliant way to bringing 21st century tech into your home.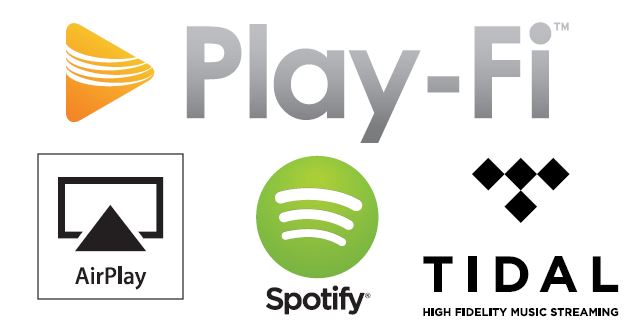 The rPlay is the latest addition to the rSeries and allows you to add network audio streaming services and internet radio to any system using DTS PlayFi, Apple Airplay® or UPnP enabled music sources. It also features an SPDIF output that can be connected to an AVR, such as the AVR850.
The rPlay benefits from Arcam's more than twenty years of digital audio expertise and use the finest quality parts in a layout that is optimised for low noise and minimum distortion. The four-layer PCB allows our designers to maximise the quality of the ground plane in order to further reduce interference between components. The use of multiple low noise individually regulated power supplies ensures the rPlay delivers the cleanest signal to the audiophile quality output stage. As well as a fixed line level analogue output, the rPlay also features a variable analogue output which uses the same volume control as the A49 flagship amplifier.
The rPlay's WiFi is compatible with 802.11 b/g/n but it also hosts a wired Ethernet (RJ45) connector for the most reliable results from your network.
The rPlay is one of the simplest ways to enjoy streaming audio services regardless of platform and brings Arcam quality sound to a whole new generation of music lovers.
Specifications
DAC: TI PCM5102
Frequency response: 10Hz — 20kHz
Total Harmonic Distortion + Noise: 0.0007%
Signal-to-noise ratio (A –Weighted): 117dB
Maximum output level: 2.15Vrms
Power requirements (max): 12V DC, 2.0A
Dimensions (WxHxD): 194 x 44 x 124mm
Net weight: 1.12kg
EAN/UPC code: 5 060133 602613
Add DTS PlayFi, Apple AirPlay & UPnP to any system
Free DTS PlayFi app available for iOS & Android
24 bit / 192 kHz resolution
Class leading fixed & variable analogue outputs
SPDIF output
High-end audio circuitry
Stylish cast aluminium case
Resources
Why buy from us?
Why buy from us?
Rapallo is an independently owned New Zealand company and with more than 15 years experience, we offer you both technical expertise and superior service.
Rapallo is fully authorized to sell products by all of the manufacturers listed on our website and in our store. In most cases we are more than a reseller, we are a direct dealer who also receives training and where possible we personally test products we sell.
Authorized dealers like us offer peace of mind. Rapallo
meets manufacturer's standards, from sales to service, in order to receive authorized status.
often receives training directly from manufacturer representatives and shares that expertise with you.
provides support for all the products they sell.
ensures that manufacturer warranties will be honoured.
buys directly from big brand manufacturers and guarantee you buy NZ new, (no grey imports or parallel imports).
The Internet is an incredibly convenient information source and a wonderful way to find savings on the products you want. Protect yourself online by buying from authorized dealers, with genuine feedback and reputations.
A price too good to be true, usually is.
If you've ever searched for a product on a shopping engine (such as Priceme/Pricespy) you may have asked yourself, "Why are some stores charging so much less than other stores?"
Our customers often share these stories with us, so we thought we would share a few with you, in hopes that you don't fall prey to any of these unscrupulous sales tactics.
Goods may be grey market/parallel imported. They may state that the product includes the manufacturer warranty, but not tell you that the warranty is valid only in Europe, Japan, or South America, and NOT in NZ.
You may be asked to buy an expensive extended warranty. In many cases if you do not purchase the warranty, your purchase will be denied. (The product is now out of stock, your card does not go through, etc.)
Included parts may be sold to you separately. Some resellers will open boxes and charge extra for parts that are normally included by the manufacturer.
Hidden charges which don't show up until your credit card statement arrives, these charges only show up when your credit card statement is sent to you.
When something goes wrong, faulty, late delivery, doesn't matter how many times you try to email, they don't get back.
There are so many scamming online sellers today, "buyer beware" protect yourself!
Think you have a better price from someone in NZ (authorised dealer)? Call us, we'll see what we can do.
12 months interest free over $1,000 or 18 months interest free over $2,000 finance available (on non-discounted items). Apply

here

.
Call us 09 2744515
Concerned About Fraud?
The internet has become a more popular source for online shopping, regrettably we have seen more and more instances of fraud affecting online shoppers. Companies trading under many different names, loading warranties and charging for them as extras when often they are included from the manufacturer. Parallel imports or personal imports where the NZ supplier refuses to repair when things go wrong is often alarming to the unsuspecting purchaser. Inflated freight charges, customs and GST at the border are often forgotten as a buyer is tempted by a lower price. Constantly we hear all these stories, once bitten it's all to late looking for that refund or replacement. The stories are outrageous at times, customers from Trademe and ebay with no place to turn, time consuming and very frustrating….
So how do you protect yourself from online fraud?
Buy from an authorized reseller. If you are at all suspicious, contact the manufacturer directly and ask if a company is authorized to sell their products.
Make sure you get a company invoice with GST clearly marked.
Make sure you buy from someone who has a phone number and an address on their website, not a P.O.Box number
Read customer feedback, you can usually tell if it's genuine or not.
We hope that you will become our next happy customer. And we promise to offer you superior service before, during and after your purchase.
Related Products