Product Description
Details
The CDS27 offers outstanding performance from all forms of compatible audio media. Music from SACDs and CDs and network is delivered with outstanding quality to the very highest standards currently available. Using Arcam's unique and hard won engineering expertise the CDS27 delivers a truly exceptional performance, regardless of the media used.
Few specialist manufactures have ever stepped up to the plate and succeeded where development of digital disc playback is concerned. The technological know-how required for the successful design of high performance digital audio sources is vast. With more than twenty-five years of digital audio experience, not to mention global recognition of its efforts, Arcam is proud to announce the arrival of it's newest disc player, the CDS27.
To ensure the CDS27's music performance meets "reference" standards the class leading TI/Burr Brown PCM1794 digital to analogue converter (DAC) is used. This device, coupled with a linear phase Bessel output filter and high precision re-clocking system results in a level of audio quality required in a dedicated audiophile CD player. Even the CDS27's power supply has been specially designed for outright performance. Discreet sub-regulated power supplies on the drive, audio and DAC boards deliver significant benefits to the overall performance of each element and thus allow each section to work truly independently and without interference.
UPnP and CIFS compatibility allow for effortless integration into networks allowing the CDS27 to access stored content with ease.
As with all its FMJ devices, Arcam has gone to incredible lengths to maximise the performance of this next generation player. As an example the CDS27 benefits from a critically damped cover and chassis to virtually eliminate damaging microphonic vibration from reaching the sensitive electronics inside.
The CDS27 is designed with a single purpose; to deliver the very best music experience for discerning owners. It also features a full suite of discrete IR, IP and RS232 codes making it perfect for integration within a high performance home cinema installation.
The CDS27 is designed in the UK and is available in a discrete black finish.
SACD/CD player with network streaming
SACD & CD playback
UPnP and CIFS audio streaming up to 192/24
Audiophile grade playback
TI/Burr Brown PCM1794 DAC
Balanced and single-ended audio outputs
IR and full duplex IP & RS232 control
Stunning sound
Low power 0.5W standby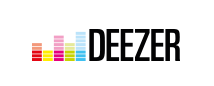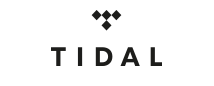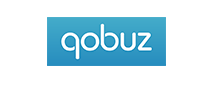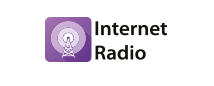 Specifications
Analogue Audio Output
Digital to Analogue conversion: 24-bit 192kHz Delta-Sigma DAC
Signal to noise ratio: 110dB CCIR
Harmonic distortion (1kHz): 0.002%
Frequency response (±0.5dB): 10Hz–20kHz
Output level (0dB): 2.2Vrms
Output impedance: 47Ω
Minimum recommended load: 5kΩ
Digital interfaces
USB: USB 2.0 High Speed (480 Mbit/s)
Network: 10 BASE-T / 100 BASE-TX / Wi-Fi
Physical
Dimensions: W433 x D278 x H87mm
Weight: 6.2kg nett/8.5kg packed
Power consumption: 20W maximum
Digital output connection: 75Ω co-axial optical TOSLINK
Supplied accessories
Mains lead
CR902 remote control
2 x AAA batteries
Wi-Fi antenna
Resources
Why buy from us?
Why buy from us?
Rapallo is an independently owned New Zealand company and with more than 15 years experience, we offer you both technical expertise and superior service.
Rapallo is fully authorized to sell products by all of the manufacturers listed on our website and in our store. In most cases we are more than a reseller, we are a direct dealer who also receives training and where possible we personally test products we sell.
Authorized dealers like us offer peace of mind. Rapallo
meets manufacturer's standards, from sales to service, in order to receive authorized status.
often receives training directly from manufacturer representatives and shares that expertise with you.
provides support for all the products they sell.
ensures that manufacturer warranties will be honoured.
buys directly from big brand manufacturers and guarantee you buy NZ new, (no grey imports or parallel imports).
The Internet is an incredibly convenient information source and a wonderful way to find savings on the products you want. Protect yourself online by buying from authorized dealers, with genuine feedback and reputations.
A price too good to be true, usually is.
If you've ever searched for a product on a shopping engine (such as Priceme/Pricespy) you may have asked yourself, "Why are some stores charging so much less than other stores?"
Our customers often share these stories with us, so we thought we would share a few with you, in hopes that you don't fall prey to any of these unscrupulous sales tactics.
Goods may be grey market/parallel imported. They may state that the product includes the manufacturer warranty, but not tell you that the warranty is valid only in Europe, Japan, or South America, and NOT in NZ.
You may be asked to buy an expensive extended warranty. In many cases if you do not purchase the warranty, your purchase will be denied. (The product is now out of stock, your card does not go through, etc.)
Included parts may be sold to you separately. Some resellers will open boxes and charge extra for parts that are normally included by the manufacturer.
Hidden charges which don't show up until your credit card statement arrives, these charges only show up when your credit card statement is sent to you.
When something goes wrong, faulty, late delivery, doesn't matter how many times you try to email, they don't get back.
There are so many scamming online sellers today, "buyer beware" protect yourself!
Think you have a better price from someone in NZ (authorised dealer)? Call us, we'll see what we can do.
12 months interest free over $1,000 or 18 months interest free over $2,000 finance available (on non-discounted items). Apply

here

.
Call us 09 2744515
Concerned About Fraud?
The internet has become a more popular source for online shopping, regrettably we have seen more and more instances of fraud affecting online shoppers. Companies trading under many different names, loading warranties and charging for them as extras when often they are included from the manufacturer. Parallel imports or personal imports where the NZ supplier refuses to repair when things go wrong is often alarming to the unsuspecting purchaser. Inflated freight charges, customs and GST at the border are often forgotten as a buyer is tempted by a lower price. Constantly we hear all these stories, once bitten it's all to late looking for that refund or replacement. The stories are outrageous at times, customers from Trademe and ebay with no place to turn, time consuming and very frustrating….
So how do you protect yourself from online fraud?
Buy from an authorized reseller. If you are at all suspicious, contact the manufacturer directly and ask if a company is authorized to sell their products.
Make sure you get a company invoice with GST clearly marked.
Make sure you buy from someone who has a phone number and an address on their website, not a P.O.Box number
Read customer feedback, you can usually tell if it's genuine or not.
We hope that you will become our next happy customer. And we promise to offer you superior service before, during and after your purchase.