Product Description
Details
A decade ago, Solo redefined the style and performance of compact Hi-Fi & Movie systems, bringing Arcam's legendary sound quality into 'non Hi-Fi' homes.
A decade ago, Solo redefined the style and performance of compact Hi-Fi & Movie systems, bringing Arcam's legendary sound quality into 'non Hi-Fi' homes. The new Solo movie delivers music and movie sound at a quality level previously only possible from large separate components.
Featuring a BD/DVD/SACD/CD drive and 250W of amplification in a stylish, low-resonance enclosure, the Solo movie provides high-quality room-filling sound. Four HDMI™(1.4b), coax, optical, phono and 3.5mm line inputs allow for flexible system building without being over complex. Audio can also be streamed to the movie via Bluetooth and also UPnP network either wired or wirelessly. Finally an FM/ DAB/DAB+ tuner is available. On board decoding of all current HD audio formats ensure that absolutely no sonic detail is lost. The movie is supplied with a multi-page learning backlit remote control.
Audiophile "Complete Stereo System in a Box"
CD & SACD support
Bluetooth with aptX™ streaming technology
High-end audio circuitry and components
Breathtaking Class G amplification
Multi-function learning backlit remote
4 HDMI inputs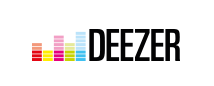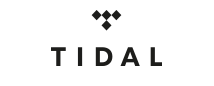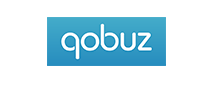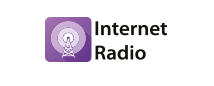 Specifications
Amplifier
5 x 60W (all channels driven 8Ω)
5 x 75W (all channels driven 4Ω)
Inputs
1 x BD/DVD/SACD/CD, 4 x HDMI, 1 x SPDIF, 1 x optical,
1 x FM/DAB/DAB+, 1 x USB,
1 xRJ45 (Net)/Wi-Fi, 1 x line, 1 x 3.5mm
Dimensions
W420 x H90 x D414mm
Net
weight 12kg
Resources
Why buy from us?
Why buy from us?
Rapallo is an independently owned New Zealand company and with more than 12 years experience, we offer you both technical expertise and superior service.
Rapallo is fully authorized to sell products by all of the manufacturers listed on our website and in our store. In most cases we are more than a reseller, we are a direct dealer who also receives training and where possible we personally test products we sell.
Authorized dealers like us offer peace of mind. Rapallo
meets manufacturer's standards, from sales to service, in order to receive authorized status.
often receives training directly from manufacturer representatives and shares that expertise with you.
provides support for all the products they sell.
ensures that manufacturer warranties will be honoured.
buys directly from big brand manufacturers and guarantee you buy NZ new, (no grey imports or parallel imports).
The Internet is an incredibly convenient information source and a wonderful way to find savings on the products you want. Protect yourself online by buying from authorized dealers, with genuine feedback and reputations.
A price too good to be true, usually is.
If you've ever searched for a product on a shopping engine (such as Priceme/Pricespy) you may have asked yourself, "Why are some stores charging so much less than other stores?"
Our customers often share these stories with us, so we thought we would share a few with you, in hopes that you don't fall prey to any of these unscrupulous sales tactics.
Goods may be grey market/parallel imported. They may state that the product includes the manufacturer warranty, but not tell you that the warranty is valid only in Europe, Japan, or South America, and NOT in NZ.
You may be asked to buy an expensive extended warranty. In many cases if you do not purchase the warranty, your purchase will be denied. (The product is now out of stock, your card does not go through, etc.)
Included parts may be sold to you separately. Some resellers will open boxes and charge extra for parts that are normally included by the manufacturer.
Hidden charges which don't show up until your credit card statement arrives, these charges only show up when your credit card statement is sent to you.
When something goes wrong, faulty, late delivery, doesn't matter how many times you try to email, they don't get back.
There are so many scamming online sellers today, "buyer beware" protect yourself!
Think you have a better price? Call us for the best deal.
12 months interest free over $1,000 or 18 months interest free over $2,000 finance available. Apply

here

.
Call us 09 2744515
Concerned About Fraud?
The internet has become a more popular source for online shopping, regrettably we have seen more and more instances of fraud affecting online shoppers. Companies trading under many different names, loading warranties and charging for them as extras when often they are included from the manufacturer. Parallel imports or personal imports where the NZ supplier refuses to repair when things go wrong is often alarming to the unsuspecting purchaser. Inflated freight charges, customs and GST at the border are often forgotten as a buyer is tempted by a lower price. Constantly we hear all these stories, once bitten it's all to late looking for that refund or replacement. The stories are outrageous at times, customers from Trademe and ebay with no place to turn, time consuming and very frustrating….
So how do you protect yourself from online fraud?
Buy from an authorized reseller. If you are at all suspicious, contact the manufacturer directly and ask if a company is authorized to sell their products.
Make sure you get a company invoice with GST clearly marked.
Make sure you buy from someone who has a phone number and an address on their website, not a P.O.Box number
Read customer feedback, you can usually tell if it's genuine or not.
We hope that you will become our next happy customer. And we promise to offer you superior service before, during and after your purchase.